I know I dropped off the face of the earth there for a while. I've been working 50+ hours a week, and have been busy even when I'm not working, so there hasn't been much time for blogging. That's all for excuses.
Anyway, since I moved in January, I've slowly been starting to make my place cozy and comfortable. I don't have much money at all to spend on decorating, but thankfully my apartment has lots of cute little details that help give it personality. I live in a brick building that was built in the beginning of the 20th century, and it has nice wide hallways (to hold my bicycle!) and lots of large windows that let in plenty of light. A few of you have been asking for pictures, so here's a bit of a photo overload.
I love little details like scallop trimmed cabinets and retro switch plates.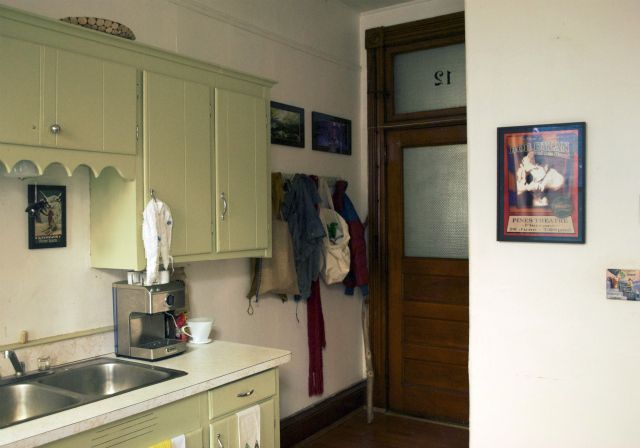 I got this antique rug up in Woodstock, VT a few years ago, and it's one of my favorite belongings.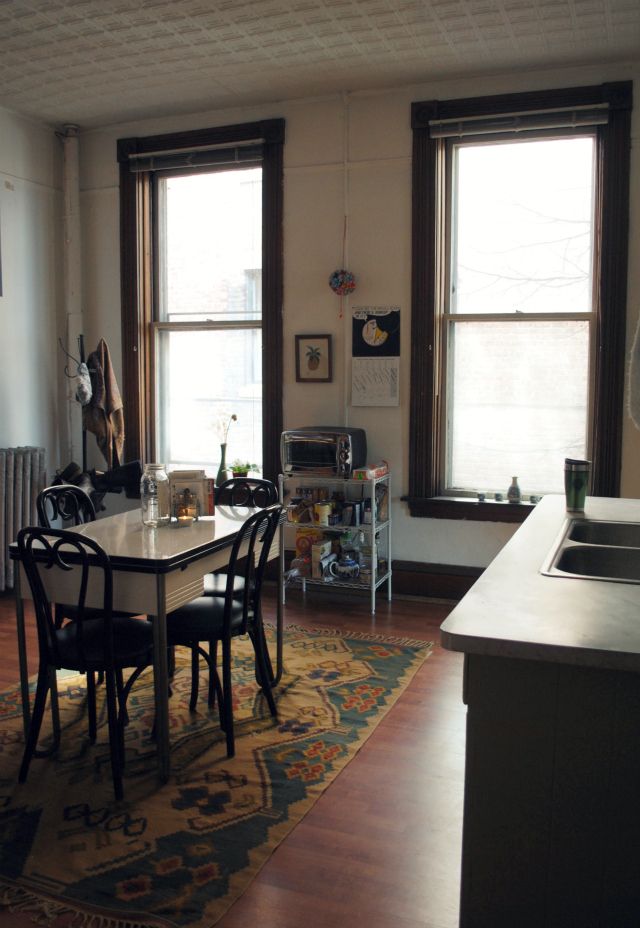 My bedroom holds a lot of my Southwestern antiques, like my cowboy lamp and American Spirit neon light.
My hallway also operates as a closet, so I've hung my jewelry and totes on the walls.
My 70s couch is my favorite piece of furniture and was a bargain at $90. It's in great condition and is super, super comfy.
I spend a lot of time listening to records.
I also spend a lot of time reading and playing my instruments. I bought this chair at a consignment shop when I was seventeen I think.
It was a bad time of day to take this picture, but at least you can see how much light I get! My desk overlooks the street. so I can people watch when I have writer's block.
Well there you have it! It's tiny and a bit beat-up and quirky, but it's my own space and I love it. Thanks for visiting, and don't forget to
enter my giveaway
, only a couple days left to enter!